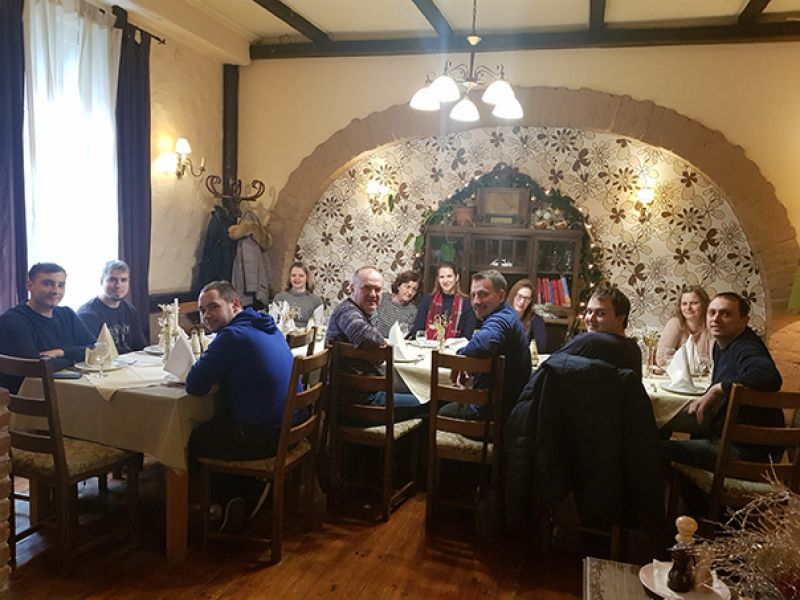 In a cheerful Christmas environment, DATA LINK has marked the end of a very successful year 2018 in which numerous successful projects in shipbuilding and electronics were realized.
Along with new significant clients like Dubai Dry Dock World we continued to co-operate with Viktor Lenac, the biggest and most successful Croatian shipyard, Tehnomont shipyard from Pula, German shipyard Pella Sietas amongst many others.
We have started cooperating with GIFAS ELECTRIC GmbH, a major European distributor in the field of professional lighting for shipyards, German company Tecco International, Maxibel from the Netherlands, and expanded our distribution network to the United Arab Emirates market and the European markets of Italy, Denmark, Spain, Poland and France.
In the OEM production of LED lighting part of business, we have been closely cooperating with the company Interled Lighting from the UK.
For companies TDK Croatia and SELK we have continued to deliver products for the automation of production processes.
We have been continuously working on expanding our operations to the assembly of electronic circuits for other companies (pick & place) which is a huge potential for the future. We started cooperating with the company E-lighting from Hungary, and we plan to continue the cooperation and enter new markets in this segment.
We are proud of 2018 and excited for 2019 and all upcoming new projects.
Merry Christmas and a Happy New Year to all our business partners and associates!